CONQUER NERVOUSNESS, DEPRESSION, AND FATIGUE.
ACHIEVE RESTFUL SLEEP, PRODUCTIVE WORK
ACHIEVE TRANQUILLITY WITHOUT TRANQUILLIZERS.
NORMALIZE YOUR WEIGHT.


Learn about hypoglycemia (low blood sugar).
*** Do you understand why the most common form of hypoglycemia, reactive hypoglycemia, does not show on an ordinary blood test?
*** Do you understand why people with low blood sugar must AVOID sugar"?
If you get really hungry, do you get a headache ? weak? shaky?
dizzy? fuzzy headed? angry/moody? (None of these should occur!)
*** Do you understand the connection between anxiety,
adrenaline, and sugar?

Learn about food allergy.
*** Do you understand how ordinary foods can wreck
physical & mental health?
*** Do you understand the relationship between food
allergy and anxiety?
*** Do you know how to test yourself for food allergy using a simple pulse test?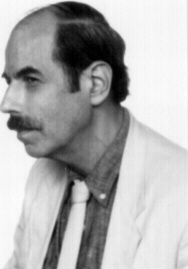 LEARN ABOUT NUTRITIONAL DEFICIENCIES
*** Do you understand the special importance of Vitamin C and Chromium for blood sugar regulation?
The importance of other nutrients for mental health?


Contact us via email relief@tranquil.info
Link to our main website www.tranquil.info
LEARN ABOUT TOXINS AND INFECTIONS.

Learn about toxic metals (such as lead, mercury, excess copper, and aluminum) and infecting organisms
(especially yeast).

HERE IS WHAT IS BEING OFFERED:
a) Low-Cost Lectures in NYC . At your first lecture you will receive a 7 page course handout. SPECIAL OFFER: Pre-register for 2 classes ( $15 each) to receive free 45 min cassette of lecture 1 highlights and have class handout mailed.
Outside NYState you can order just the cassette (With free handout and no tickets) for $12 postpaid (email or call).

OR

b) A free multi-page email sent upon request. Includes list of symptoms, lists of best and worst foods, recommended vitamins & minerals (we don't sell any) , recommended booklist lists over 25 relevant books.


Details about the NYC classes: A series of four different lectures approx. 2 hours each, including question and answer time. Can be taken in any order. Admission: $20 at the door, $15 in advance . Bring your guests for $5 each. FAMILY MEMBERS COME FREE. Medical doctors, nurses, and teachers may attend at no charge. LOCATION FOR LECTURES : Central Manhattan near 7th Ave & 34th St.

For dates & times & exact location email relief@tranquil.info (click on the link ) or phone 212-479-7805 24hr. voicemail.

EMAIL FOR DETAILED INFO:
WHO GIVES THE LECTURES?
Prof. J.H. Levitt holds four degrees from Columbia University and has been a member of the faculty of Pratt Institute for over 25 years. He is the Chairman of the Engineering in Medicine & Biology Society (NYC/LI/North Jersey Chapter, part of the non-profit IEEE).
In his opinion, anxiety is almost always due to disturbed sugar metabolism, especially low blood sugar (as in reactive hypoglycemia). Food allergy,
nutritional deficiencies, toxins and infections will
make the condition worse. One or more of these problems may also lead to depression and fatigue.
For several years he has taught a special course to senior citizens in the Brooklyn College IRPE. The course is called "Conquering Anxiety, Depression, and Fatigue Without Drugs". These lectures are now being made available to the public in Manhattan, NYC, as described above. (This site last updated 08/04/06)
.....................
........................
Link to main website www.tranquil.info